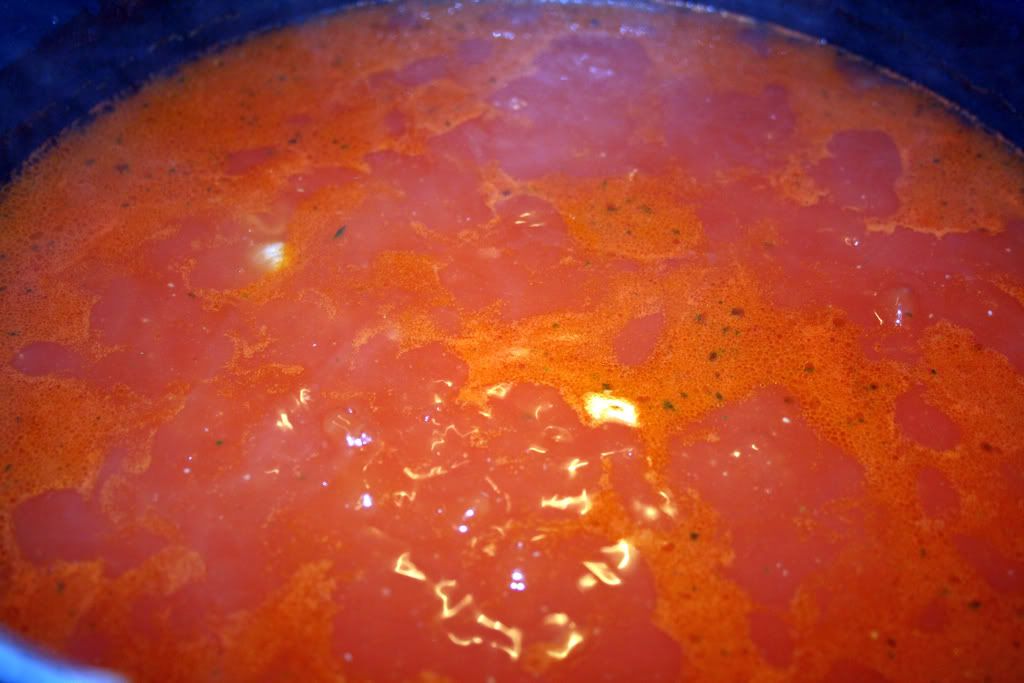 This is a soup that Amelia's mom used to make her when she was sick. It's one of Chase favorite things to eat. It is a comfort soup that is very easy to make and it has a great flavor. It goes really well with grilled cheese sandwiches.
1 small can of tomato sauce
2 cubes (or four teaspoons) of chicken bouillon (I like the Knorr brand) ( I suppose that you could use chicken broth too..but you loose some flavor)
about 1 1/2 - 2 cups of the small shells pasta (just a guess..depends on how "brothy" you like)
4 cups of water
garlic
salt and pepper
oil
1. Brown the shells with the oil
2. Add water, chicken bouillon, tomato sauce
3. Sprinkle top with garlic salt and pepper (sort of heavy pepper)
Let simmer for about 15 minutes. Careful it's usually pretty hot!